True Luck: 10 Real Life Horse Racing Stories
HBO has long displayed a knack for producing award-winning television series, starting with Tales from the Crypt and Dream On, leading up through the wild success of The Sopranos, not to mention the gritty subculture drama, Wired (and others as well). HBO's latest acclaimed project, Luck, focuses on the world of horse racing. Desperate characters at the betting windows, cut-throat jockeys (and their agents) and the internecine relationships between horse owners, trainers and race tracks are all fodder for Luck's lens. Of course, it never hurts to have a couple of legitimate stars on the set (Dustin Hoffman and Dennis Farina), but the show certainly benefits from the uptick in American fascination with all things gaming. Below are some of the most intriguing real-life horse racing stories, the faces in the mirror that the entertainment industry aspires to reflect for our viewing pleasure, with fiction almost always outdone by fact. In fact, you may also be interested in betting on Kentucky Derby.
10. Allie Virgie.
On August 25, 1904 the New York Times carried a story out of Chicago, with a simple enough headline: Riderless Horse Wins. It was true. "Jockey Larsen" (as the paper described him) was thrown from his horse, Allie Virgie, at Hawthorne race track "just as the race commenced". To the delighted cheers of the fans in the grandstand, Allie Virgie - minus the weight of Jockey Larsen - pounded out a riderless first-place finish (although she was not mentioned in the final standings). It's just the kind of thing that could whet the appetite a creative writer.
9. Exterminator.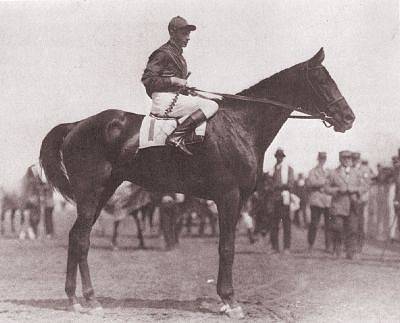 The most successful horse prior to the Man O' War era, Exterminator was described as "bony" and "unattractive", but he won 50 races in his career. That includes the 1917 Kentucky Derby, where he was a 29-to-1 long shot, in just his fifth race. While he may not have been the secret sire of a former champion (as one of the horses in Luck is portrayed), but he certainly performed like one. He had originally been tagged as a "work horse" in order to help train his owner's blue-chipper, named Sun Briar, but he outshone that horse and most others before he was done.
8. Les Samba.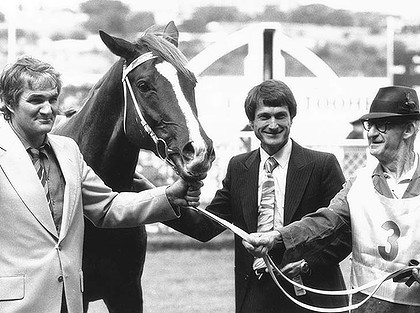 Australian horse race owner Les Samba, who owned thoroughbreds Sea Lord and Cocky Raider (among others), turned up dead in Melbourne just last April. He had been murdered by gunshot, execution style, according to police. Samba had a bit of a shady past, apparently involving Mafia figures. "We understood he had links to the Mafia and flew frequently to America," an anoymous U.S. intelligence source reportedly told Australian investigator Ron Goddard. "We're not certain what he did over there - but he wasn't buying milk and bread for them." Whatever the reason, just like on TV, Les Samba suffered an unhappy ending.
7. Phar Lap.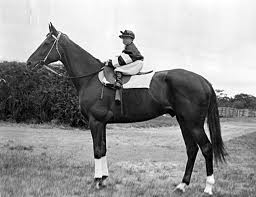 This monstrous New Zealand horse measured just over 17 hands; he didn't just have a big heart, but rather an enormous one, weighing over 13 lbs. Phar Lap (which is Thai for "lightning") set eight track records among his 37 wins, most of them in Australia. He died of a mysterious illness in 1932, which was attributed by some to American gangsters who didn't want the Kiwi juggernaut blowing up their bookies. A posthumous forensic examination - conducted some 70 years later - reportedly revealed a large dose of arsenic in Phar Lap's system. Underworld espionage is a theme that has already made its presence felt in Luck.
6. Blame.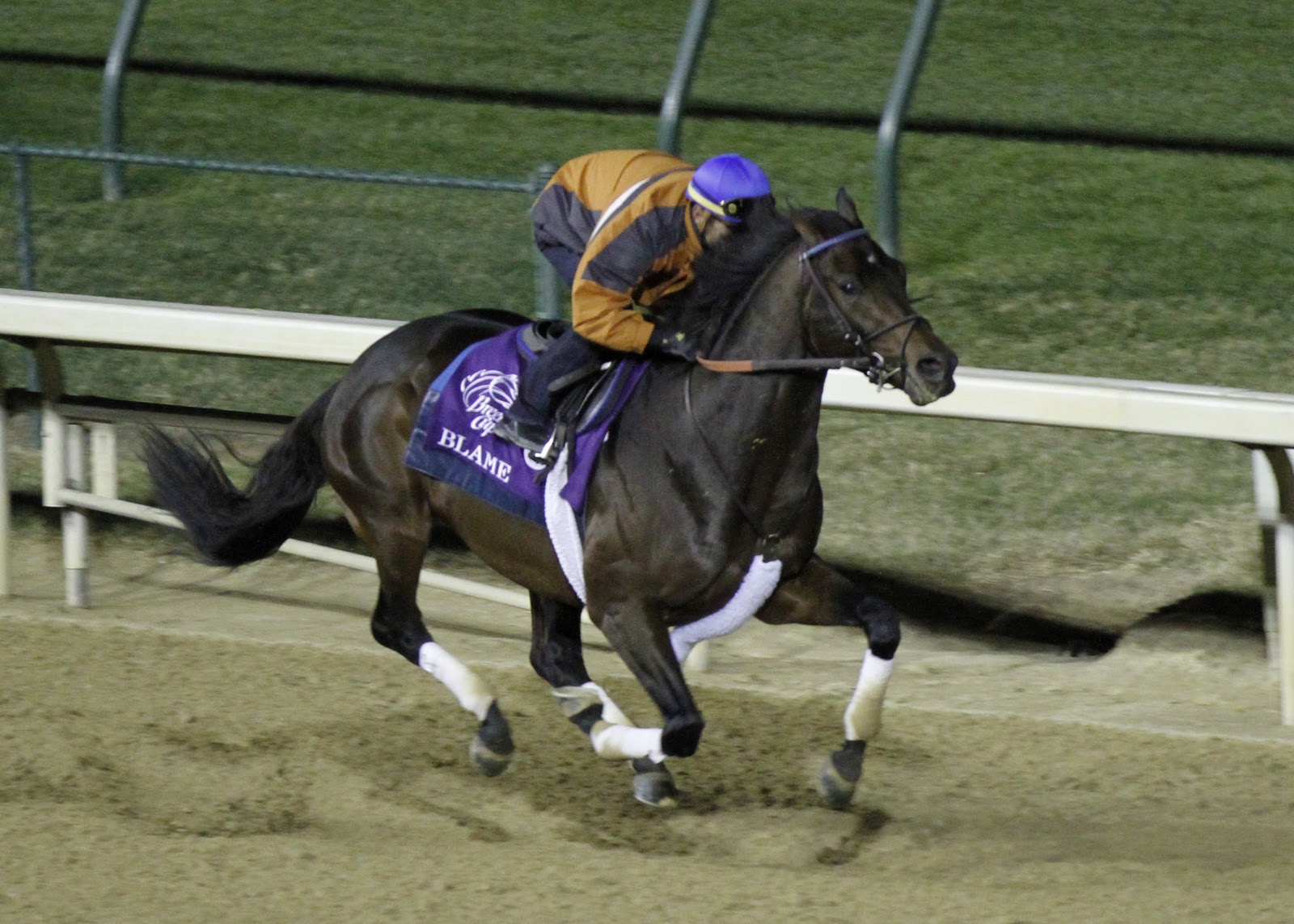 In the media, around the water cooler and at the betting window, only one name tumbled from the lips of racing fans in the fall of 2010: Zenyatta. The prohibitive favorite in Churchill Downs, she showed up at the Breeder's Cup as an undefeated horse, having won all 19 of her previous races. The second-favored horse, a four-year old named (appropriately enough) Blame, had other plans. In a head-bobbing photo finish, Blame pulled off an upset that left everyone in shock - so much so that barely anyoned heard the collective chuckle of bookies nationwide. Everyone, it seemed, had gone all-in on Zenyatta. Whether big upsets like Blame's take place by sheer happenstance, or are the consruct of a cabal of conspirators, everyone takes notice.
5. War Admiral.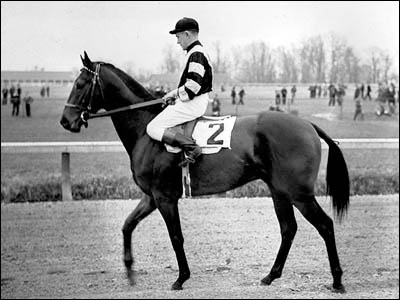 Sired by the mighty Man o' War fully 15 years after the legend began his stud career, War Admiral's incredible propensity for piling up wins has always been somewhat overshadowed by the entertaining exploits of his biggest rival, Seabiscuit. War Admiral, a full hand smaller than his famous father, went unbeaten in the 1937 season (when he won the Triple Crown and was named Horse of the Year), a streak that continued well into 1938 - by which time jockey Charley Kurtsinger no longer felt the need to even carry a whip. The expectations associated with championship bloodlines are strongly reflected in the first few episodes of Luck.
4. Seattle Slew.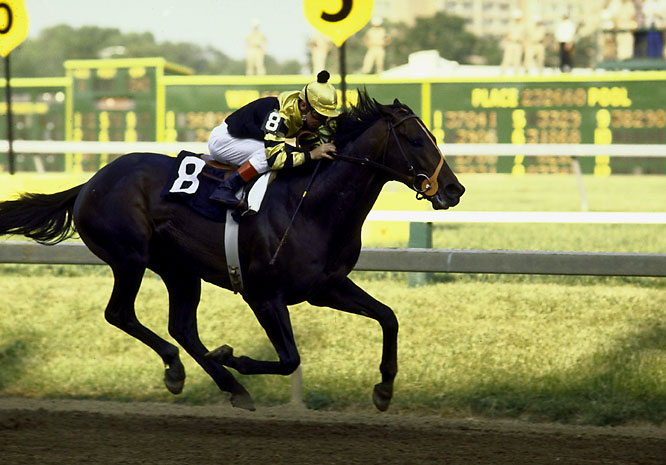 One of the most famous thoroughbreds was purchased at an auction by a group of amateurs for just $17,500 in the 1970s. His total worth, at its peak, was estimated at $120 million. It's the sort of rags-to-riches stories that flies in the face of the opulence and wealth that is so often associated with thoroughbreds - something that Luck explores in great detail. Seattle Slew, a big winner on and off the track, remains one of only a handful of horses ever to have won the Triple Crown.
3. Secretariat.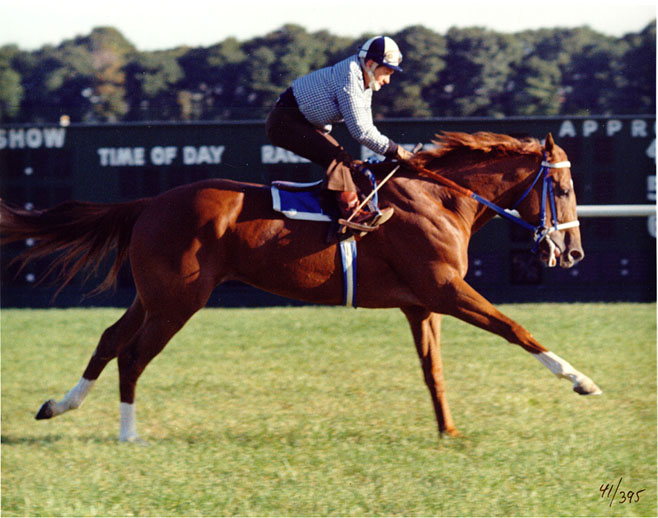 Listed as one of only three non-humans in ESPN's "100 Greatest Athletes of the Twentieth Century", Secretariat set numerous records - including a first-place finish in the 1973 Belmont Stakes, when he took first place by an astonishing 31 lengths. His death in 1989 was mourned by fans worldwide, and he was given the distinction of being buried whole. The reverence with which owners and fans alike hold these majestic creatures is portrayed in Luck along with the things that go on in the sport's darker corners.
2. Alydar.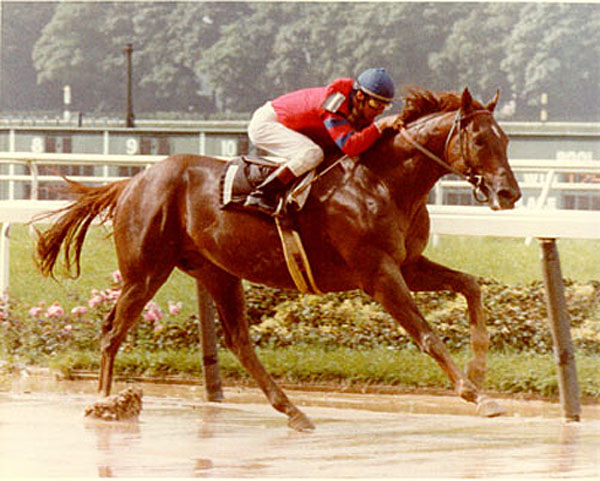 The horse that so mightily challenged the legendary Affirmed when the latter won his Triple Crown became part of a federal inquiry into the troubled finances of Calumet Farms. Alydar had to be euthanized in 1990 after breaking his leg on a secluded Kentucky farm, after the sport had stopped swimming in stud-fee cash. The investigation concluded that Alydar's death was most likely the result of foul play, as the horse was insured for $20 million (not unlike the rumors floated about a championship sire in Luck named "Delphi").
1. Barbaro.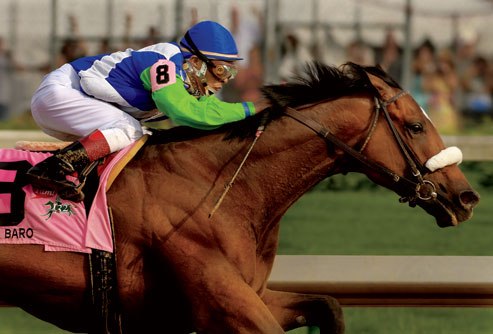 One of the most highly-touted thoroughbreds ever, Barbaro was expected to do great thing after great thing, until he broke a foreleg during the Preakness Stakes in May of 2006. Any other horse probably would've been euthanized on the spot, as so graphically depicted in one of Luck's toughest scenes, but Barbaro's stricken owners did everything in his power to help his horse heal. Alas, after a courageous six-month battle, Barbaro finally had to be put down on January 29, 2007 - exactly five years to the day before the HBO series premiere of Luck.